Weather Watch
Click Here for the latest school closings & cancellations...
---
---
EVERY SATURDAY MORNING FROM
8:00AM- 11:00AM
On Gem 98.7 & WENY-AM 1230 & 1450
---
Be the Cole And Burd
Magic Bahama Mama
Listen for the Magic Bahama Mama sounder and be caller #6 to qualify for a chance to win! More details here.
---
Congratulations to our Daily winners:
Danielle Butler
Toni Major
Bryce Ripley
Lexis Durkin
Lauren Elder - Our Grand Prize winner as well!
And don't forget to watch the new season of So You Think You Can Dance on FOX!
---
---
---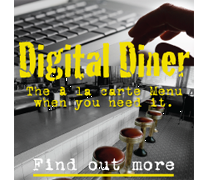 You could win lunch from Soups On Cafe in Elmira
Find out how - Fax or E-mail your requests.
---
---
---